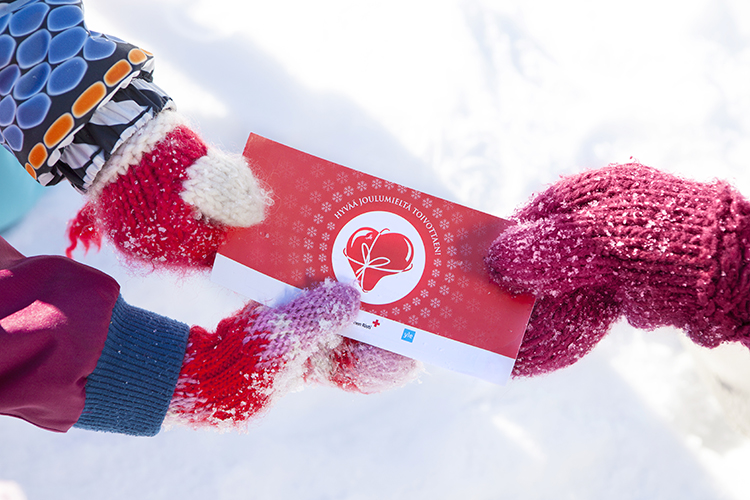 In 2017 the Christmas Spirit Campaign Hyvä Joulumieli on Thursday the 23rd of November and continue until Christmas Eve. The goal for this year's fundraising is 2,1 million euros, which will allow the organizers to give out 30 000 vouchers for 70 euro each.
The Hyvä Joulumieli gift vouchers will be given to families with children, who are in need due to unemployment, illness, debt, low income or some other kind of crisis. You can't apply for a gift voucher. The local associations of the Mannerheim League for Child Welfare and the Finnish Red Cross work together with the local child health clinics, social services and the church to find families that need help.
The Hyvä Joulumieli gift voucher is good only for food supplies and it is valid in all S-market, Prisma, Sale, Alepa, K Market, K Supermarket, K Citymarket and Lidl stores.